Buy Readymade Kurta Pajama Online | Branded Kurta Pajama for Men
Showing 1–10 of 240 results
Readymade Kurta Pajama for men & their types
Readymade Kurta Pajama is a traditional Indian garment or a men ethnic wear that are perfect for any formal or semi-formal occasion. They are usually made from a light, breathable fabric such as cotton or linen, making them ideal for men who want to stay cool and comfortable.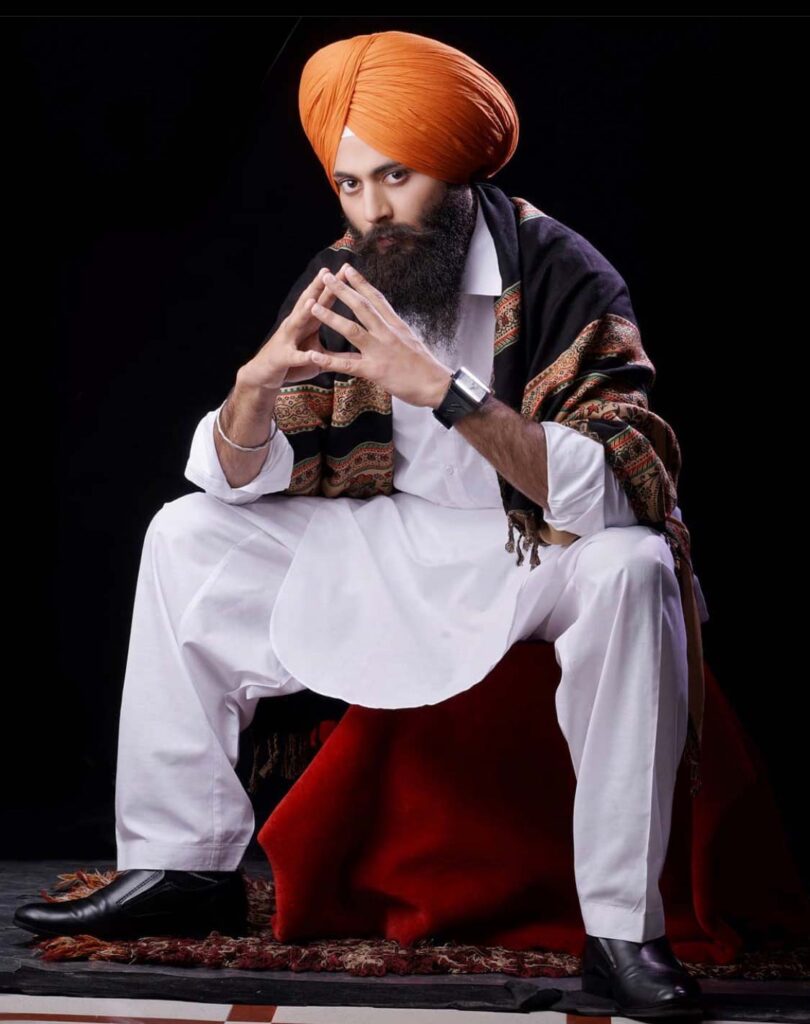 There are several types of Readymade Kurta Pajama available in the market today, such as:
Muktsari Kurta Pajama – Unlike other traditional forms of apparel, Muktsari kurta pajamas continuously been fashionable among fashion-conscious men yet as older adults. You'll be able to wear this Muktsari kurta pajama with any footwear. You can buy readymade kurta pajama online at sikhaccessories.com, where affordable Muktsari kurta pajamas are available in a variety of colors and sizes within the latest fashion trends.
Pathani Kurta Pajama – Pathani kurta pajamas are commonly worn by North Indians as well as Pakistanis and Afghans. For the most elegant look, Pathani kurtas can be styled with pajamas or loose salwars and short Pathani kurtas can be worn with trousers or jeans. When celebrating special occasions such as wedding ceremonies or festivities, choose our pathani branded kurta pajama for men to be stylish and comfortable.
Traditional Kurta Pajama – If you're looking to buy readymade kurta pajama online that you can wear on any occasion, then the traditional kurta pajama is the one for you. The traditional kurta pajama is the most common type of branded kurta pajama for men, and is usually made from cotton or linen. It typically has a loose fit, making it comfortable to wear, and comes in a variety of colors and patterns.
Modern Kurta Pajama – The modern kurta pajama is a more stylish version of the traditional kurta pajama. It's often made from more luxurious fabrics, such as silk, and has a more fitted style. The modern kurta pajama is available in a range of colors and patterns, so you can find one that suits your taste.
What our customers are saying

Daljit Singh
I was in a hurry to find a traditional outfit for a family event and Sikh Accessories Store came through for me. Their readymade kurta pajamas are high quality and affordable.

Ravinder Singh
I am impressed with the selection of readymade kurta pajamas available at Sikh Accessories Store. The fabric is comfortable and the stitching is well done. I will definitely be ordering from them again.

Simranjit Singh
Sikh Accessories Store is my go-to place for readymade kurta pajamas. Their outfits are always well-made, and they have a great selection to choose from. I highly recommend them!
Tips for styling the branded kurta pajama for men
Readymade Kurta pajama can be styled in many different ways, so it really depends on the occasion and your personal preference.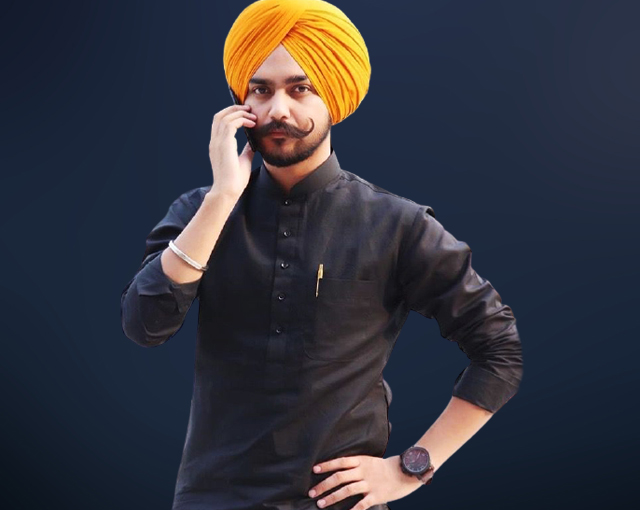 The following tips will help you succeed:
For a formal occasion, opt for a longer kurta that hits at or below the knee. Pair it with slim-fit trousers in a coordinating color.
For a more casual look, go for a shorter kurta that sits above the hip. Pair it with loose-fit pants or denim.
Add a touch of sophistication by draping a scarf or stole over your shoulders. Find out what necklines, sleeve lengths, and silhouettes flatter your body type by experimenting.
And most importantly, have fun with it! The branded kurta pajama for men is a versatile and stylish outfit that can be dressed up or down.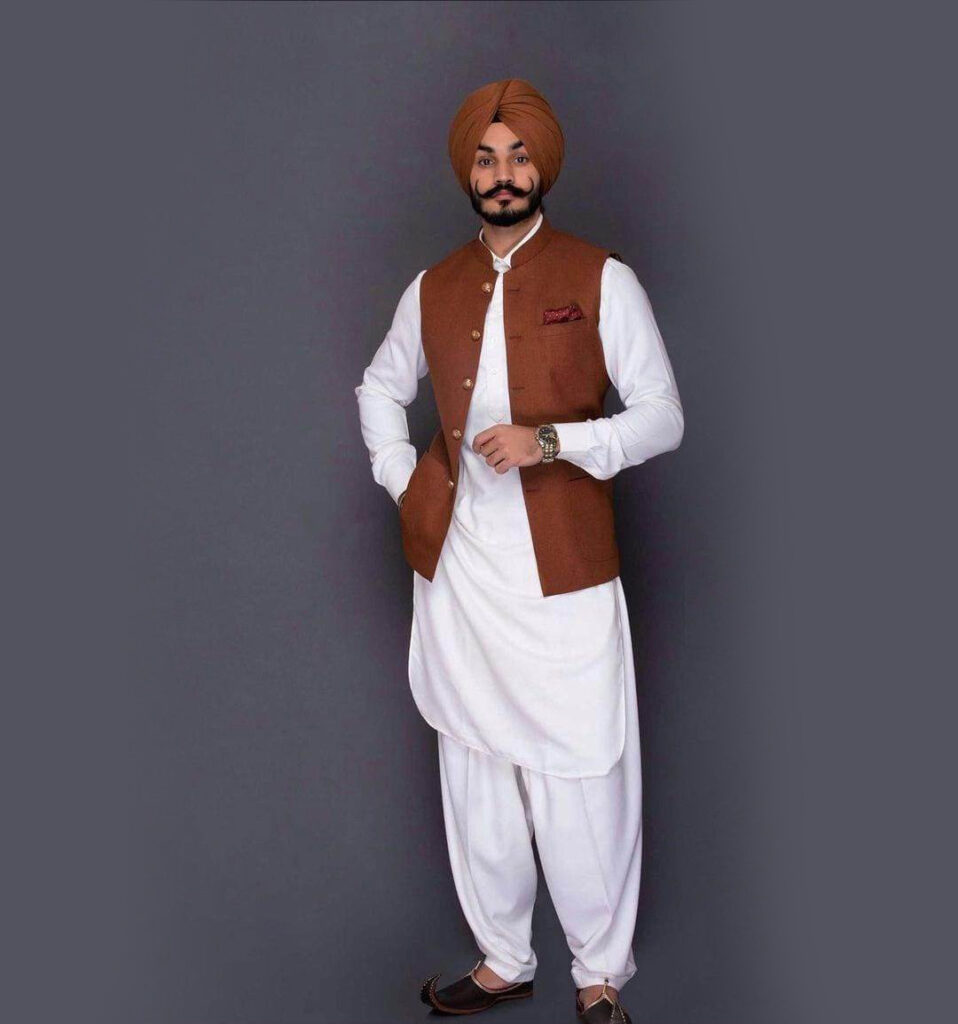 FAQ's while buy readymade kurta pajama online
What are the best accessories to wear with a Readymade Kurta Pajama?

The best accessories to wear with men ethnic wear are:

Juttis: Juttis are traditional footwear which is a perfect accompaniment to your Kurta Pajama. They come in various colors and styles, so you can choose the one that suits your look.
Shawls or Stoles: Shawls or stoles are great to add a bit of extra warmth and style to your outfit. You can choose from a range of colors and fabrics to find the perfect shawl for your kurta pajama.
Accessories: Jewelry, watches, and other accessories can be used to enhance your kurta pajama look. Choose pieces that are small and delicate, as these will look best when paired with attire.
Wear a Nehru jacket or waistcoat: You can also wear a Nehru jacket or waistcoat over the Kurta Pajama to add extra style which gives you an ethnic look. The Nehru jacket is a long, fitted style of jacket that extends to the waist. It can be worn with various types of Indian attire, including Kurta Pajamas.
What type of fabric should I use for perfect Kurta Pajama?

Cotton is the best fabric for buy readymade kurta pajama online. It is lightweight, breathable, and comfortable, making it an ideal choice for this traditional Indian outfit. Linen and silk are also good options for a more formal look.
What types of shoes or footwear should I wear with Kurta Pajama?

Kurta Pajama is traditionally worn with Kolhapuri chappals, which are a type of open-toed leather sandal. Other popular choices include mojari, juttis, and Peshawari chappals. Flip flops or casual sneakers can also be worn with men ethnic wear like Kurta Pajama for a more modern look.
Are there any discounts available when buy readymade kurta pajama online?

Yes, many online stores offer discounts on branded kurta pajama for men. It is best to check with individual retailers or browse the websites of popular online stores to see what offers are currently available. The best way to find the best deals is to compare prices on different websites and shop around.